NORIKIYO announced the release of his 11th album studio project through a post from his Instagram profil.
The Sagamihara originary rapper gave the release date information : released on December 15, 2020.
We could feel that something would happen soon. After a while without new project annouced (rare thing, Norikiyo is knew for his productivity), he finally officialised  this new released by revealing the album cover drawn by Ghetto Hollywood. In addition, he released the tracklist (9 tracks) of this new album nammed by "SAGAMIGAWACHO".
Norikio didn't released anaything since several months. The last projects in mind are the one that he shared with AKLO  ("NEW DRUG", 2019), the remix of  Zorn 's "REP" single, and two singles published on his Youtube Channel ("I know what I want", "namenjane").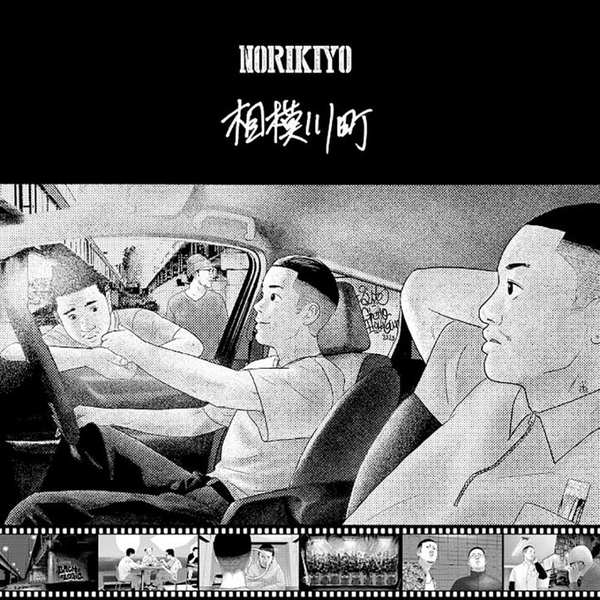 NORIKIYO : "SAGAMIGAWACHO"
1予告編
2 Prologue
3 Where Is It?
4 Cheap Ambition
5 Barber Shop Yokonaka
6 Money Talks
7 ねぇ
8 ツキの無い夜
9 札束
"SAGAMIGAWACHO" : what do we new about this new album ?
With "SAGAMIGAWACHO",Norikiyo will talk about the story of 12 characters (Pool, Meguro, Jorge, BLAQLIST (WAKA, KOMA), Adami, Tafutoshi, Manda, Watanabe, Minehito, TGP (The Gami Policia), REW, Maya) in the fictive city of SAGAMIGAWA. Not 100% fictive, it would be inspired by the life of Norikiyo, at least for a part. Following the Instagram post about the different characters, looks like this characters will be dubbed by famous japanese rappers as SALU, TKC, WON¥EN, AKLO …